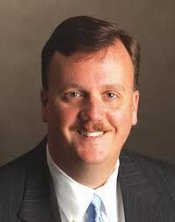 Dr. Lane Mills
Superintendent Dr. Lane Mills


Lane Mills started his tenure as superintendent of Wilson County Schools (WCS) on July 1, 2016. Dr. Mills is no stranger to WCS having served as assistant superintendent for accountability and technology from 1997-2007. Prior to coming back to WCS, Dr. Mills was the superintendent for Craven County Schools for four and a half years.
Dr. Mills and his family are happy to be back in Wilson, where his children were born, and where they have deep roots. He is excited about working with students and staff to continue the great work being done here.
"I am committed to engaging students, staff and community members to create a relentless focus on success," Dr. Mills said. "I will remain approachable and available to the community and schools in every possible way. This is not a job for me, but a calling."
After graduating from Union County Public Schools, Dr. Mills attended East Carolina University and earned a bachelor's in psychology. He earned his master's and doctorate degrees in school psychology from the University of South Carolina. Dr. Mills began his career in education as a school psychologist for Edgecombe County Schools. He then became the district's data analysis/research supervisor and was serving as the director of information and accountability systems before coming to work in Wilson County in 1997.
Contact:
Dr. Lane Mills, Superintendent
Linda Horrison, Administrative Assistant to the Superintendent and Board of Education Clerk
PH: (252) 399-7711
FX: (252) 399-2776
lane.mills@wilsonschoolsnc.net