Beginning Teacher Support Plan 2017-2018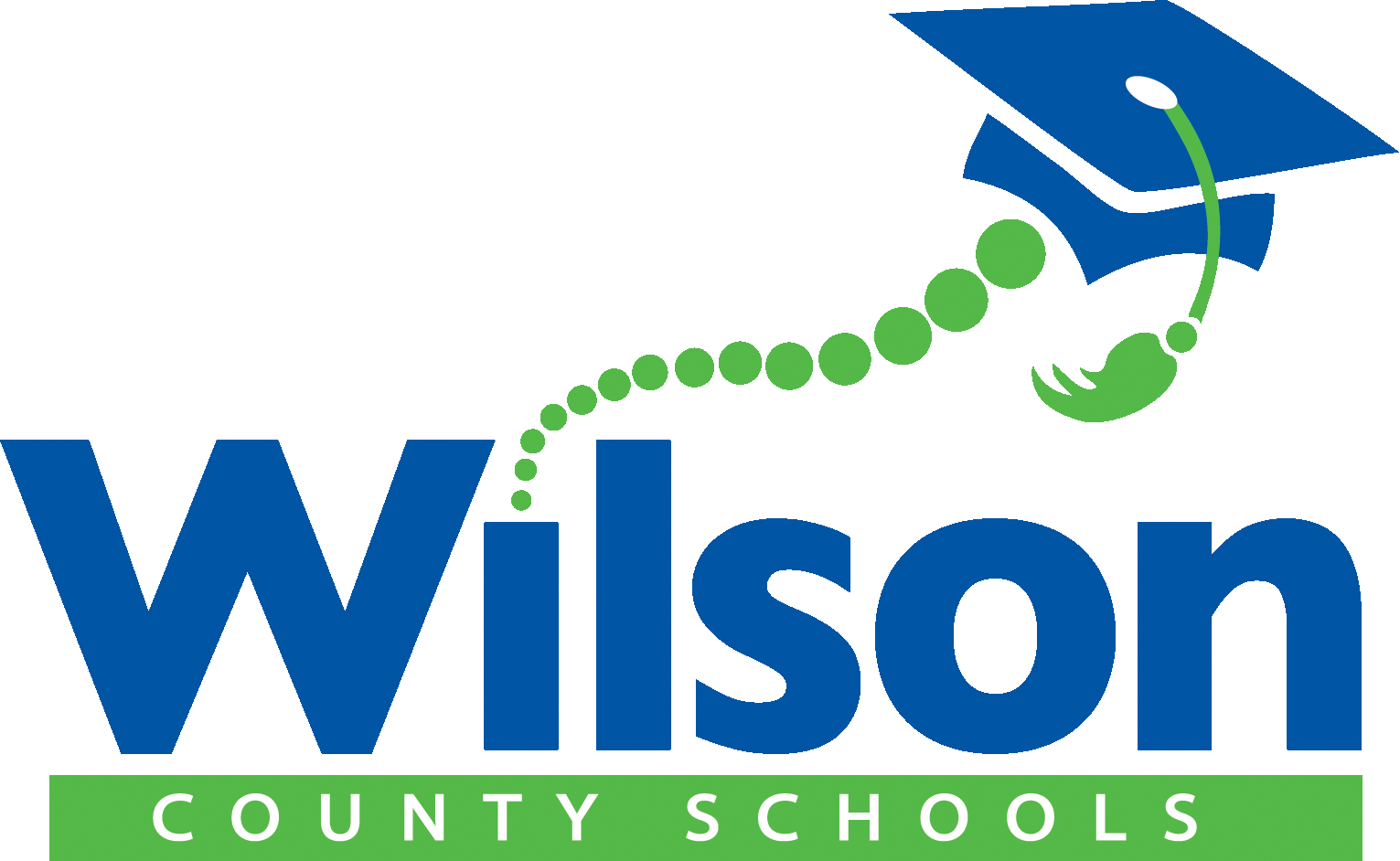 Wilson County Schools
Beginning Teacher Support Program Plan
Overview
Wilson County Schools (WCS) provides a research-based program of guidance and support for all beginning teachers in their first three years of teaching. Teacher education extends beyond higher education programs and past experiences. The WCS Beginning Teacher Support Program (BTSP) assists with the transition from university training or past work experience, to novice teacher, and on to continued growth towards mastery teaching. The program takes the form of a Professional Learning Community and reflects a strong emphasis of support and clinical guidance (as distinguished from evaluation) for beginning teachers and a commitment to high quality training and support for mentors.
The Beginning Teacher Support Program is designed to help new teachers make a smooth transition into the educational profession. Support is provided for all new teachers through an orientation, ongoing guidance, and opportunities to enhance each teacher's professional development while encouraging individuality and creativity.
A collaborative approach helps the beginning teacher acclimate to the educational setting and profession. A team comprised of personnel including their administrator(s), assigned mentor, the Beginning Teacher Support (BTS) Coordinator, school staff, and other support personnel are readily available to provide the nurturing and clinical guidance needed for beginning teachers.
The Wilson County Schools Initial Licensure Program meets all state requirements as outlined below.
Program Management
The Wilson County Schools BTSP is managed by a full-time BT Support Coordinator under the direction of the Executive Director of the Office of Organizational Development. The BTS Coordinator and Licensure Specialist work together to verify the status of incoming teachers with fewer than three years of experience to participate in the BTSP and ensure their teaching assignment is in the correct area of licensure. Student services personnel, administrators, and curriculum-instructional specialists are not required to participate in the BTSP. The BTS Coordinator and the Licensure Specialist also verify the eligibility of beginning teachers for a continuing license; recognizing once the continuing license is earned in one area, additional teaching areas do not require participation in the BTSP. The Licensure Specialist collects and submits Beginning Teacher data through the State of the Teaching Profession Report.
Orientation/Induction
As part of the hiring process, each beginning teacher is provided, within the first ten days of employment, a system orientation with the Human Resource Services Department to learn about State and Local Board mission, goals and policy, benefits, and WCS system procedures. This includes the procedure for converting a Standard Professional I license to a Standard Professional II license providing beginning teachers complete all coursework, pass all NCSBE approved exams, and complete three years of teaching. The new teachers also meet with the Office of Organizational Development to learn about the BTSP. In this orientation, the novice teachers receive information and learn about available support services such as the mentor program, professional development for beginning teachers, and other pertinent information to help them be successful in their new endeavor. The teachers are also introduced to the NC Educator Effectiveness system (NCEES). Once at the school site, the principal continues this orientation by providing more in-depth information about the NC Teacher Evaluation Process and other topics specific to the school.
Prior to the opening of school each year, a Beginning Teacher Orientation is required for all first-year teachers. During this three-day induction, beginning teachers are given an opportunity to network, meet certain district personnel, and meet their instructional support coaches. They are also given access to electronic and hard copy resources compiled by the BTS Coordinator that contain information about the school system and helpful information for beginning teachers including a copy of the BTSP plan upon board approval. Materials are given to the teachers throughout the year which they may add to this resource guide. Topics covered during the three orientation days include
· WCS and SBE missions, goals and system services and policies
· proactive and positive classroom management
· instructional and technology support
· NC Professional Teaching Standards and Evaluation Process
· NC Standard Course of Study, the local pacing guides, and curriculum frameworks
· learning about exceptional children laws and procedures, including appropriate use of seclusion and restraint of students
· reviewing research-based educational best practices.
Lateral entry teachers go through a more extensive orientation with the Licensure Specialist and the BTS Coordinator, focusing on their individual plans of study and school related issues. Prior to beginning in the classroom, these lateral entry teachers must spend ten full days completing specific requirements that they record and submit to the BTS Coordinator for licensure purposes. In addition to information covered in the Beginning Teacher Orientation, these requirements include observing other teachers; meeting with administrators, school staff, and their mentor; reviewing school and system policies.
The BTS Coordinator will document attendance in the BT Orientation and participation in the Lateral Entry process.
Mentor Selection, Assignment, and Training
Potential mentors are nominated by their principal to the Office of Organizational Development. When a teacher is nominated, he or she receives a Mentor Interest Form and a copy of Mentor Responsibilities. The mentor then attends leadership and coaching training before being assigned to work with a beginning teacher. These mentors are clinical mentors in that they are not involved in evaluating their protégés. The BTS Coordinator and principals collaboratively make all mentor assignments early in the summer or school year giving special attention to proximity in Beginning Teachers' schools, licensure area, grade span, and prior mentor assignment. Special attention will be given to the mentor's NCEES rating as required by North Carolina State Board of Education Policy LICN-004.
Initial training is provided to all mentors using the program developed by the Department of Public Instruction. Additional information is provided as needed on topics related to beginning teacher support. Mentors will meet with their protégé within the first ten days of employment.
Support from School Administration
As required in SBE Policy, the principal is ultimately responsible for training and orientation to the NC Educator Effectiveness System. As a service, Organizational Development has partnered with principals to facilitate this training. Principals are also strongly encouraged to monitor frequently the progress of beginning teachers and provide assistance to any teacher needing additional support. Principals will ensure beginning teachers have limited class preparations, limited non-instructional duties and a balanced roster of students. Principals will not allow beginning teachers to participate in extra-curricular assignments unless requested in writing. Principals will arrange for each beginning teacher to meet with their mentor and each school also provides a Mentor Coordinator who oversees the BT program in their school.
Outside Support
The Office of Organizational Development partners with the NC New Teacher Support Program (NC NTSP) to provide another layer of support for our beginning teachers. With this partnership, the BTS Coordinator and NC NTSP instructional coaches collaborate to support all WCS BT/LE-1s through frequent visits, planning and professional development.
Evaluation Process/Professional Development Plans
As required in SBE Policy, WCS will provide for each beginning teacher to receive the four required observations, each one at a minimum of 45 minutes. Principals and mentors will assist BTs in developing the Professional Development Plan (PDP). The PDP will be monitored and signed at the beginning, middle and end of the school year by the teacher's principal and mentor. To ensure appropriate spacing, a schedule of due dates has been established. The final summary evaluation is set to be completed by the end of May each school year.
Identifying and Delivering Services and Technical Assistance
Beginning teachers are required to fully participate in a three-year Beginning Teacher Professional Learning Community, with monthly school meetings and district wide meetings scheduled throughout the year by the BTS Coordinator. The information discussed during these meetings is aligned with the NC Professional Teaching Standards and includes information regarding topics of concern to beginning teachers such as testing, working with data to improve student achievement, classroom management, exceptional children's issues, and instructional delivery. In addition, opportunities are provided for teachers to network and share ideas and concerns. These meetings are expected to take priority over any other after-school events.
Mentors provide services to beginning teachers; services include informal observations, planning meetings, advice regarding classroom management and instructional strategies, and one-on-one support. By the end of August, mentors will conduct one coaching cycle with each beginning teacher. The mentor will document this cycle on a monthly mentor log which is submitted to the BT Support Coordinator. This process will help prepare the teacher for the first formal observation by a school administrator.
Mentors communicate at least monthly with their school Mentor Coordinator via logs, phone calls, email, and face-to-face meetings. When concerns are first identified, the mentor takes steps to provide assistance. If concerns continue, the mentor works with the Mentor Coordinator and the BTS Coordinator to provide additional assistance.
Cumulative Beginning Teacher File
The BTS Coordinator maintains an electronic file on each BT containing mid-year and final summary evaluations and PDPs. Upon request, the BT Coordinator will provide a copy of the cumulative beginning teacher file to the successive employing agency. For teachers who come to WCS during their BT Program, a request will be made to the prior employing agency for a copy of the cumulative beginning teacher file and documentation of participation in BTSP activities from that school system.
BTSP Evaluation
WCS will monitor the quality, effectiveness, and efficient management of the BTSP throughout the year by reviewing feedback from monthly mentor logs and plus/deltas from teachers attending support sessions. In addition, all professional development is evaluated.
WCS also evaluates the BTSP success through a combination of interviews, surveys, and data analysis. To gather information on the effectiveness of the program and suggestions for improvement, members of the Office of Organizational Development will at minimum
· Conduct an end-of-year survey with each mentor, principal and BT
· Analyze surveys and teacher retention data
Based on the results of this evaluation, the Office of Organizational Development will revise the BTSP plan as needed. The Wilson County Schools Beginning Teacher Support Program will participate in the 5-year BTSP monitoring cycle conducted by NC DPI and the 5-year Peer Review process within the regional ILCC professional development meetings.
| | |
| --- | --- |
| Copyright © 2018 Wilson County Schools | |
Wilson County Schools does not discriminate on the basis of race, color, national origin, sex, disability, marital or parental status, in admission, to access, to treatment in its programs and activities. This website endeavors to comply with best practices and standards defined by Section 508 of the U.S. Rehabilitation Act. If you are having accessibility concerns, please contact us at 252-399-7712